How to Make the Best Cinnamon Popcorn
Fill your jars with this delicious recipe for cinnamon popcorn! It's the perfect sweet treat for Christmas parties and get-togethers.
The recipe for this popcorn is simple, and it looks so pretty, right?
Why not shake things up this holiday season with our family's favorite treat – cinnamon popcorn? For many years we've been perfecting this delicious recipe. The combination of sweet cinnamon and freshly popped corn is heavenly as it fills the house with its warm aroma while Christmas music plays in the background and lights twinkle away. We skeptics may be wary at first but try it once. You'll find yourself wanting more and more.
Cinnamon popcorn also looks so festive. I love to put a batch or two into a large glass jar to display on the kitchen counter. However, the problem is the jar never stays full.
Thanks to Jen @midwestlifeandstyle for gathering an amazing group of bloggers to share sixteen fabulous sweet treat recipes with you.
If you are coming over from Aliya's @opendoorsopenhearts, Welcome. Aliya's cinnamon pecans sure sound delicious. I can't wait to try them.
Cinnamon Popcorn for Gifts
This cinnamon popcorn is the perfect gift to make for all of your friends, teachers, delivery people, or the hostess of a party. Pack it up in a beautiful jar or a small Christmas tin. You could also package the popcorn in cello bags for individual small gifts for a classroom party. It not only tastes amazing, but it looks so festive. If you like to make homemade gifts, you will love these beautiful wax sachets that make a great gift or a nice gift tag on a package.
You can also whip up a finger-knitted blanket in under 4 hours to keep you warm while you enjoy your popcorn.
Cinnamon Popcorn Recipe
Mixing the Cinnamon Popcorn Coating
Melt the butter in a saucepan. Once it has melted, add in the nine ounces of the red hots, stir in the corn syrup, and heat until all is melted.
While the mixture is melting on the stove, pop your 8 cups of popcorn.
Place the popcorn in a bowl and pour the red hot cinnamon candy mixture over the popcorn. Mix well until all popcorn is covered with the mixture.
Baking the Popcorn
Once you have mixed the popcorn well, spread it onto a cookie sheet sprayed with an oil spray. I also put foil over my cookie sheets, so they do not get so messy.
You want to turn the popcorn every 15 minutes for one hour.
How to package your Treats for gifts
There are several great ways to package your popcorn. You can place the popcorn in a cute Christmas Tin or in a clear jar, which looks so pretty.
Using cute popcorn boxes or clear cello bags, you could pack it up in smaller batches.
You could even use a cute box. However, I would put the popcorn in a baggie before placing it in the box.
Supplies Needed to Package your Cinnamon Popcorn

Well, that is it for me today. I am sure your mouth is watering by now. Next up on our tasty treat blog hop is my friend Brendt @shegaveitago. She has the tastiest holiday punch to share with you. Be sure to click on the link to read her full blog post.
Christmas Cookies and Holiday Treats
Are you looking to add some new recipes to your holiday rotation this year? Click on the links below to go to each post and see more.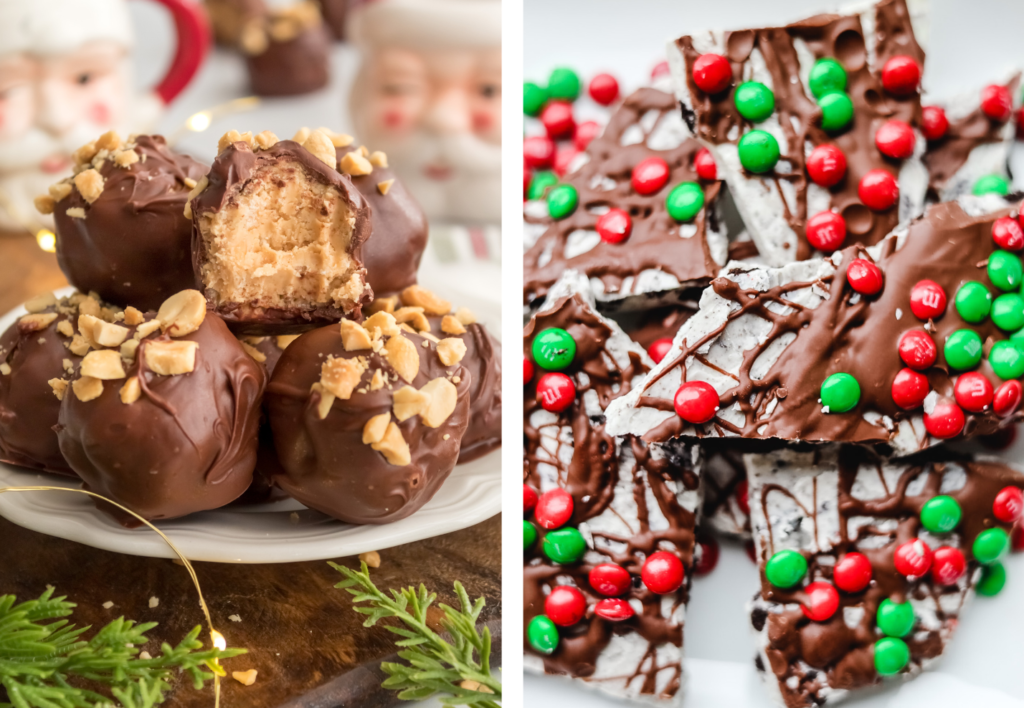 Midwest Life And Style – Peanut Butter Balls | Cottage On Bunker Hill – Double Chocolate Oreo Bark | White Lilac Farmhouse – No Bake Christmas Cookies | Cottage In The Mitten – Holiday Peanut Butter Cookies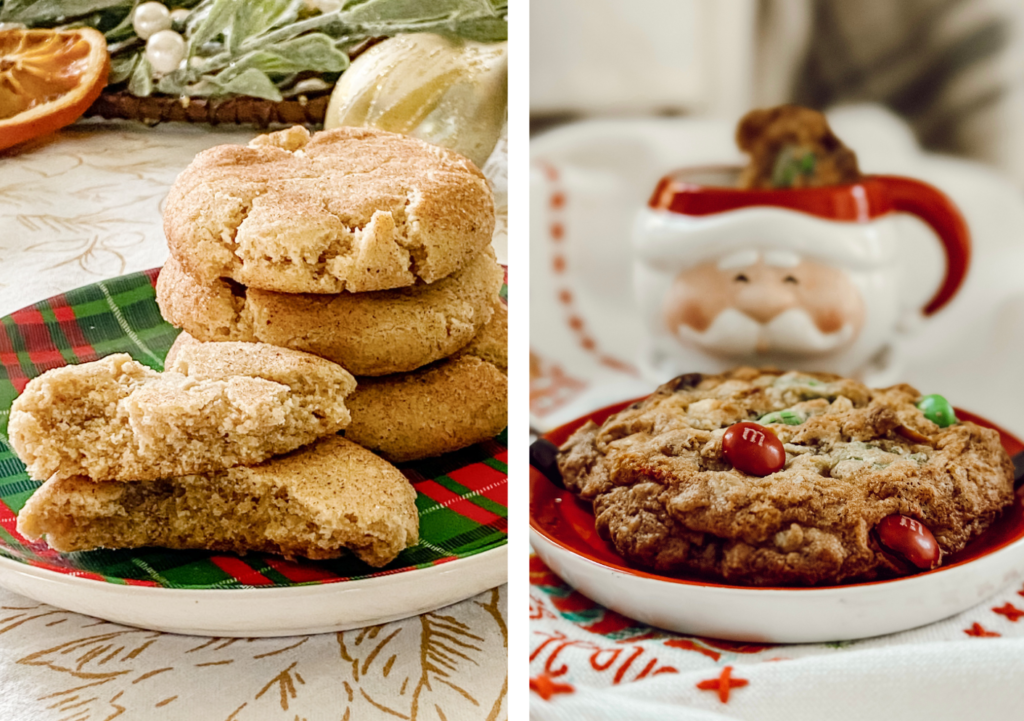 My Family Thyme – Eggnog Snickerdoodle Cookies | Eleanor Rose Home – Christmas Monster Cookies | Pasha Is Home – Christmas Fudge | Tatertots And Jello – Holiday Dipped Oreo Cookies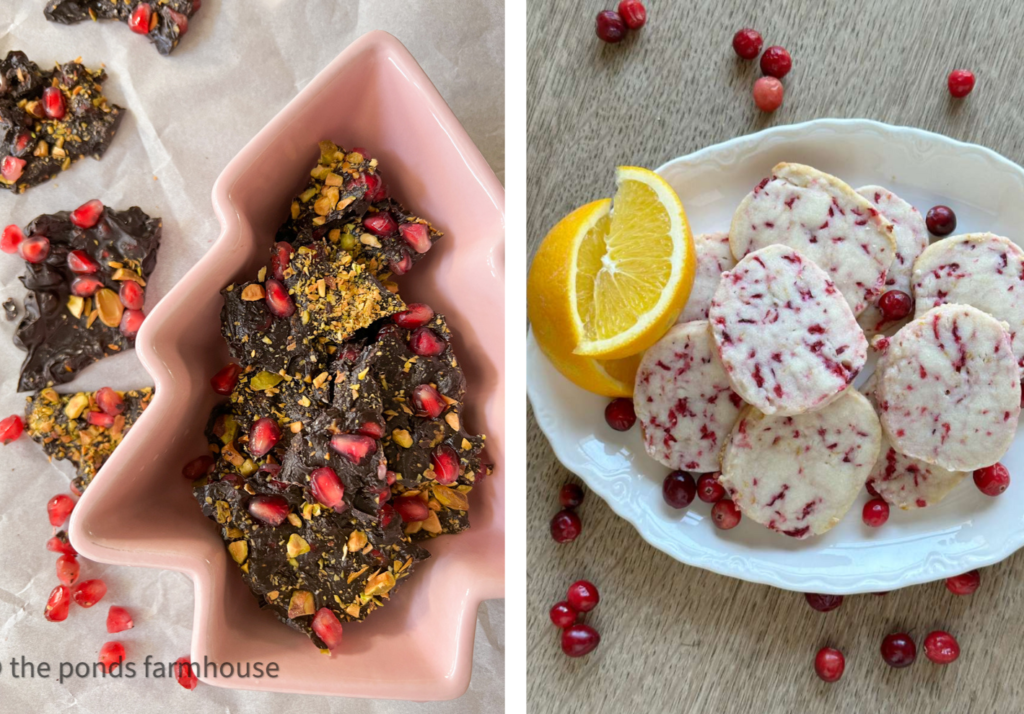 The Ponds Farmhouse – Dark Chocolate Pomegranate Bark | Vintage Home Designs – Cranberry Orange Shortbread Cookies | Our Tiny Nest – Pistachio Thumbprint Cookies | Bricks 'n Blooms – Tiger Butter Fudge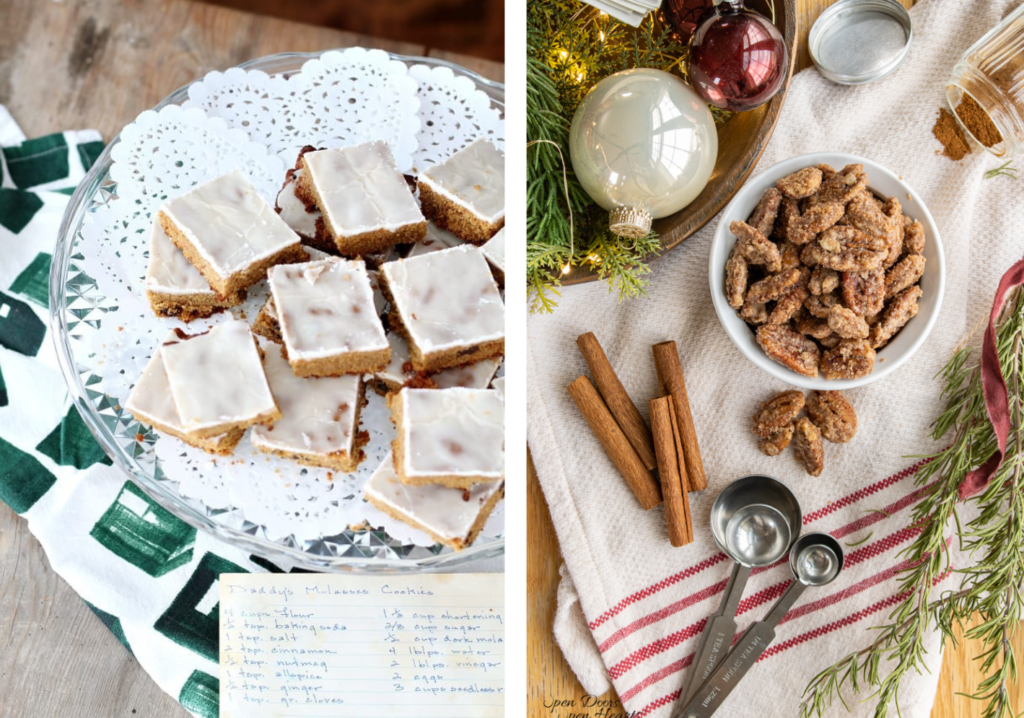 The Tattered Pew – Daddy's Molasses Cookies | Open Doors Open Hearts – Cinnamon Sugar Pecans | WM Design House – Cinnamon Popcorn | She Gave It A Go – Holiday Punch