Welcome Home Saturdays- Time to prepare for Thanksgiving
I'm excited to be this week's guest for Welcome Home Saturday!
This week's edition of Welcome Home Saturday is filled with Fall inspiration. A beautiful Thanksgiving tablescape idea and a few gorgeous pumpkin centerpieces.
In addition, you'll see one of my favorite fall DIY projects, Pottery Barn Style terra cotta pumpkins. The project was a quick and easy makeover that I shared earlier in the fall, and I'm so honored to share it for this week's post.
Welcome Home Saturday Posts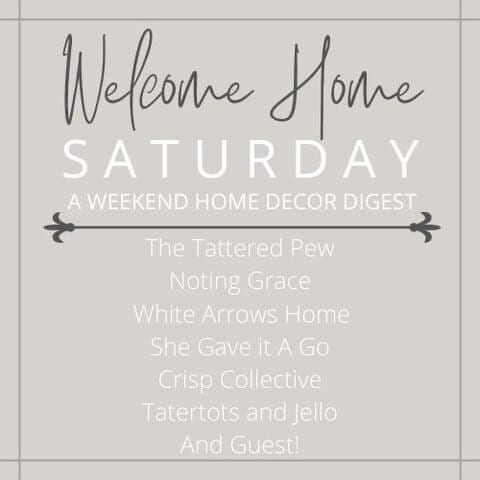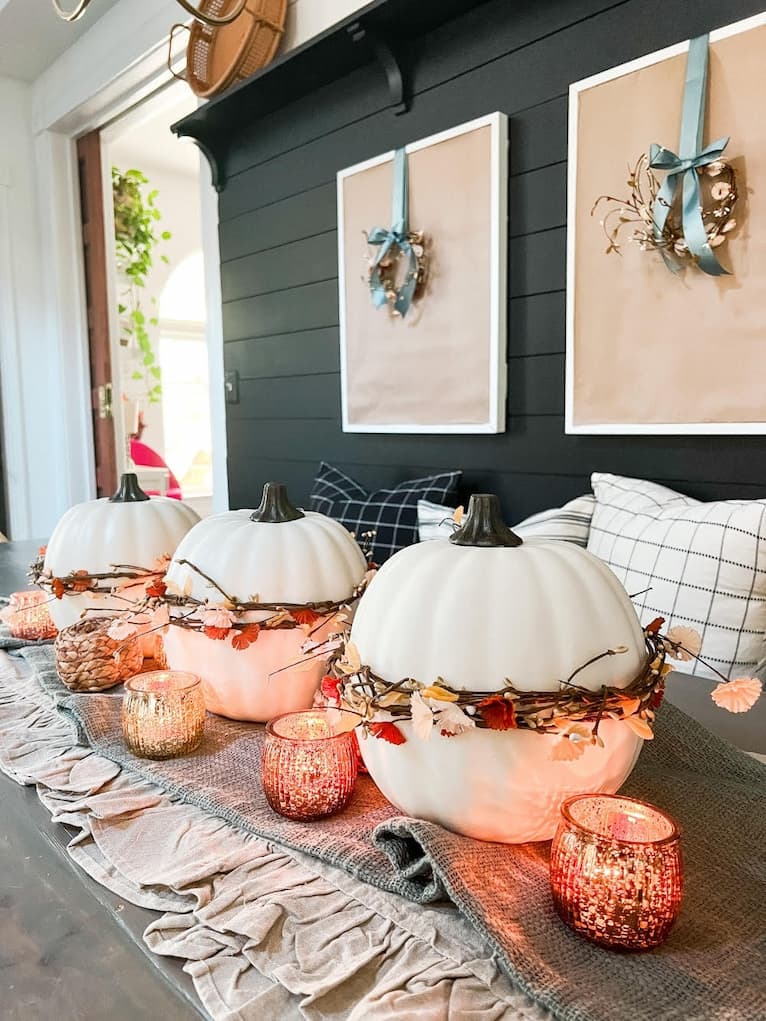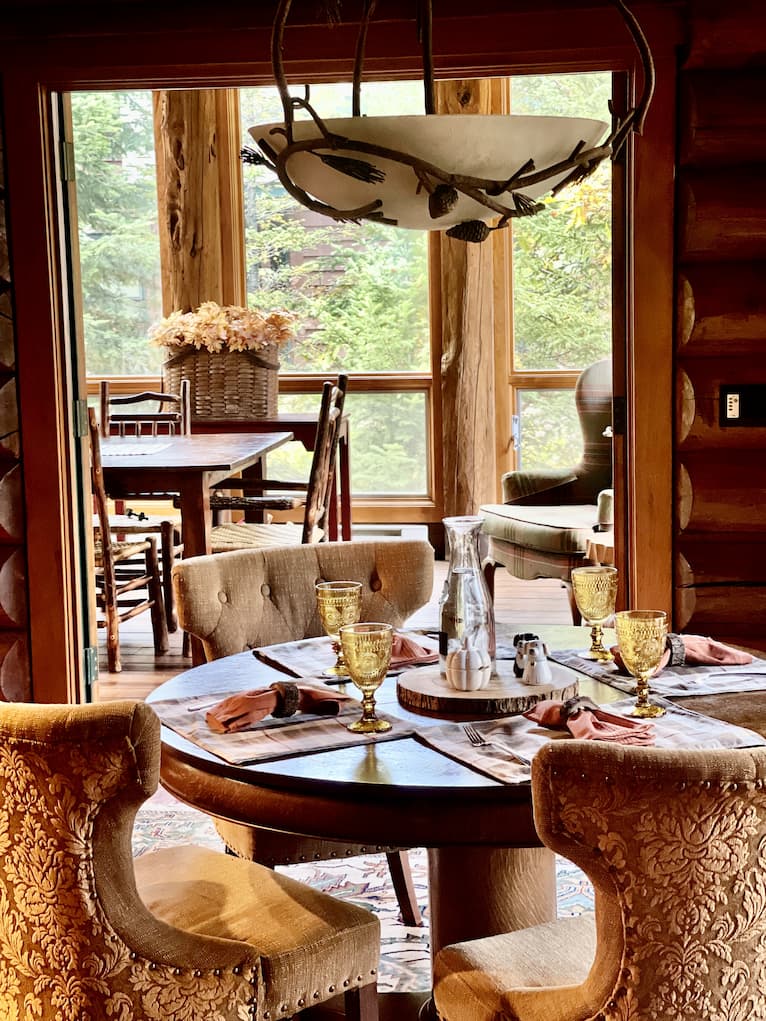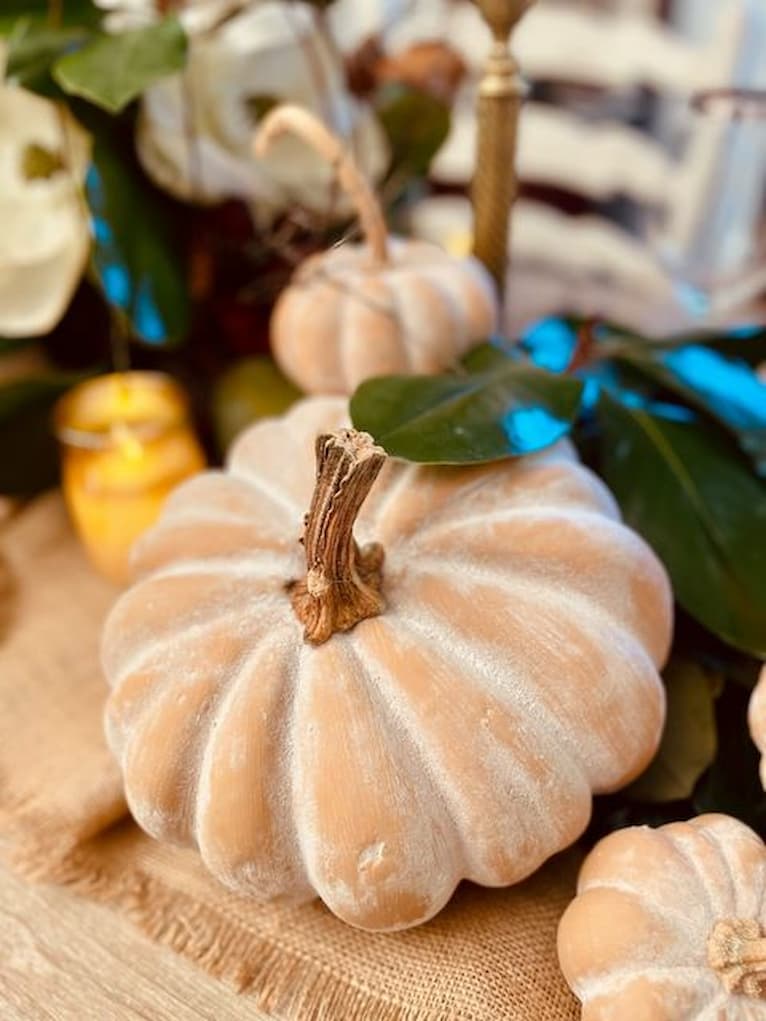 Easy 3 Ingredient Pumpkin Cookies + Chocolate Chips

As the temperature cools off and leaves start to turn this time of the year, Trader Joe's unveils its enchanting lineup of pumpkin-flavored delights, setting the stage for my beloved autumn pastime: baking. In our home, baking with my granddaughters is a treasured tradition that warmly fills our hearts and cookie jars. After all, visiting…

Saturday Sharing from the She-Shed Volume 35

The weather has been getting cooler, which is quite enjoyable. Today, we reached a high of 73 degrees. I hope you're also experiencing this pleasant change. It seems like most of us are eagerly anticipating the arrival of fall. The other day, I was on my way out the door to go for a walk…

The Best Blue Gray Paint Colors for Kitchen Cabinets

If you're reading this, you might be on the hunt for the perfect paint color for your kitchen cabinets. Well, you're in the right place! I'm here to guide you through the wonderful world of blue-gray kitchen cabinets. I'm sure you've noticed the growing trend of blue-gray kitchen cabinets. It's a trend that's been sweeping…
As the temperature cools off and leaves start to turn this time of the year, Trader Joe's unveils its enchanting lineup of pumpkin-flavored delights, setting the stage for my beloved autumn pastime: baking. In our home, baking with my granddaughters is a treasured tradition that warmly fills our hearts and cookie jars. After all, visiting…

---

The weather has been getting cooler, which is quite enjoyable. Today, we reached a high of 73 degrees. I hope you're also experiencing this pleasant change. It seems like most of us are eagerly anticipating the arrival of fall. The other day, I was on my way out the door to go for a walk…

---

If you're reading this, you might be on the hunt for the perfect paint color for your kitchen cabinets. Well, you're in the right place! I'm here to guide you through the wonderful world of blue-gray kitchen cabinets. I'm sure you've noticed the growing trend of blue-gray kitchen cabinets. It's a trend that's been sweeping…

---